Various Cuts from the recent "Tell Me On A Sunday" by Andrew Lloyd Webber, featuring Shelby Floyd.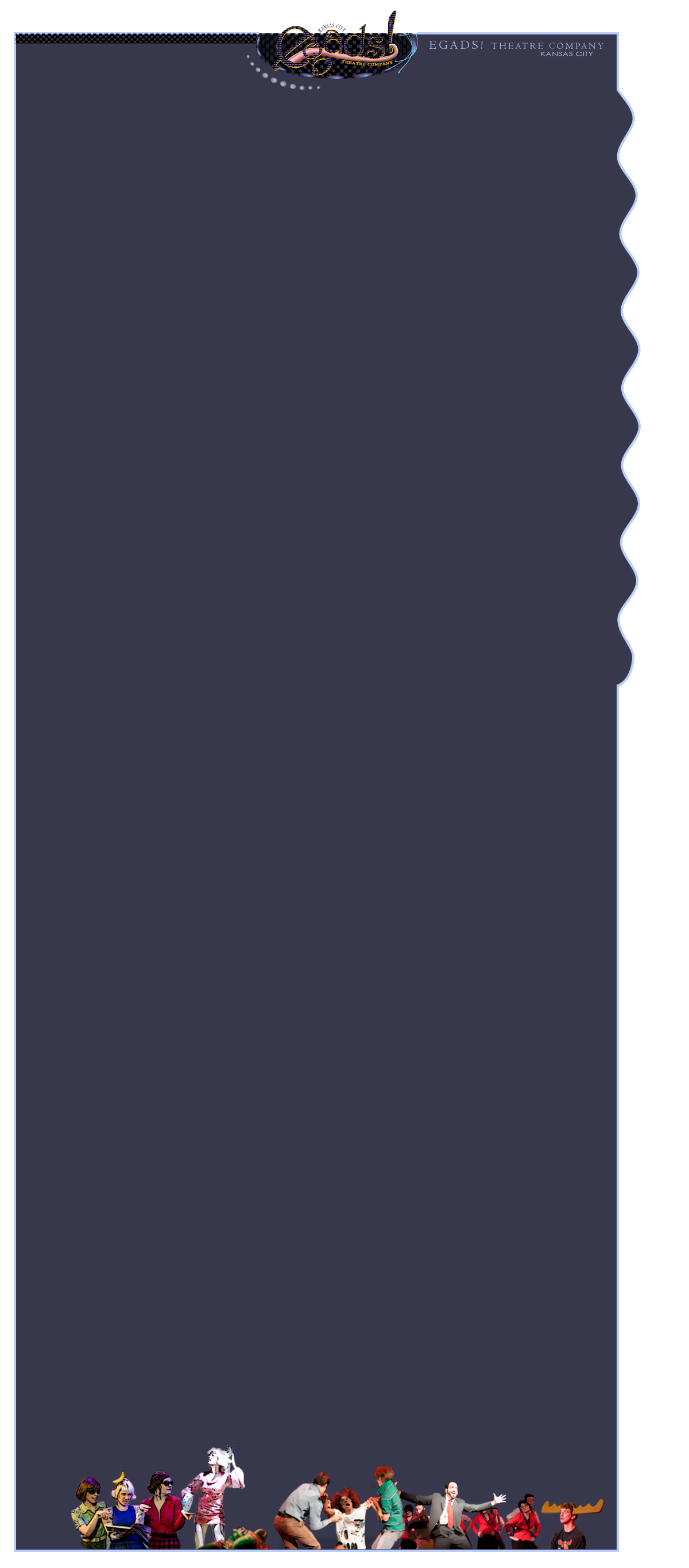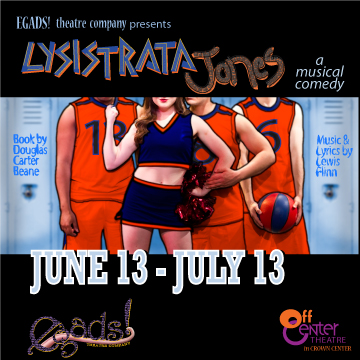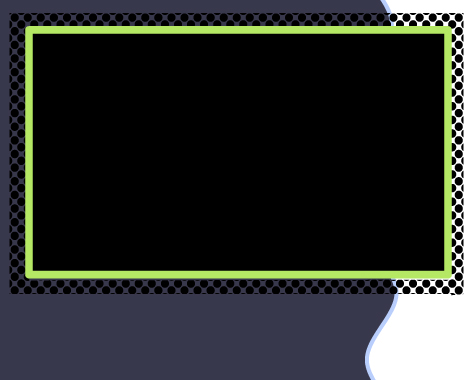 LYSISTRATA JONES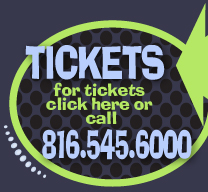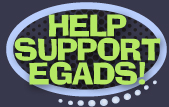 Egads! returns to its "campy" roots for this slightly naughty and enormously fun romp. VERY loosely based on Aristophanes' classic Greek Comedy ("so sue us- it's public domain"), Lysistrata Jones is a modern day fable about a girl who decides it's time to live up to her full potential by convincing the ladies of her cheerleading squad to refuse sexual favors to their boyfriends on the Athens University Spartans' Basketball team until they win a game!
After a critically acclaimed off-Broadway run, the show later opened on Broadway. The show received a "thumbs up" from all five leading critics in NYC. Come see it during its Midwest premier filled with KC's youthful rising stars who will have the audience cheering along with them throughout this fast-paced show.
MEET THE CAST

---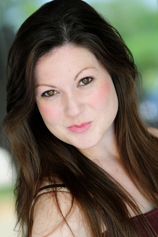 Chelsea Anglemyer (Lampito)
proudly returns to the stage for her fourth production with Egads! Theatre Company. Past ETC shows include: Godspell (Day By Day), Carrie the Musical (Carrie), and Zombie Prom (Ginger). She is also very excited to return to her cheerleading roots with this role (GO OD,MO!), as she was a competitive cheerleader many moons ago. Other Kansas City credits include the Metropolitan Ensemble Theatre, The Fishtank Performance Studio, and the Chestnut Fine Arts Center. Catch her next dancing in the KC Fringe Festival in Red Death. Thank you to the Egads! team! Love to my amazing, supportive family--especially Ethan and Gary for putting up with the diva tantrums!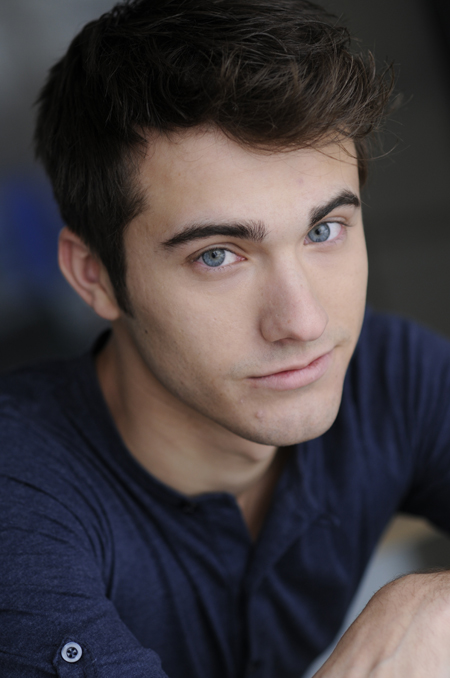 Christopher Carlson (Harold)
is delighted to be returning to the Off Center Theatre stage for another Egads! Theatre Company production! Recently, you might have seen him performing "We Beseech Thee" in Egads!' production of Godspell or playing Tommy Ross in their production of Carrie: The Musical. Previous credits include Jack (Into the Woods), Beethoven (Dog Sees God) and Hunter ([title of show]). He would like to thank his mom, dad, siblings and Connor for their love and support.​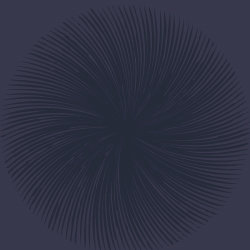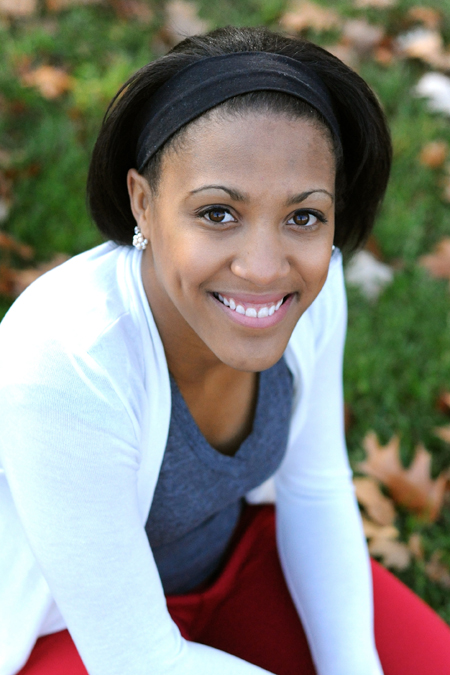 Shawna Downing (Myrrhine)
is eagerly excited to be making her EGADS! debut. Currently, she works professionally as an actor/singer based in Kansas City having worked with: the Coterie Theatre, Theatre for Young America, Heart of America Shakespeare Festival, Fishtank Performance Studio and Summit Theatre Group. She was last seen playing Helen Robinson in To Kill a Mockingbird at the Jewish Community Center's White Theatre. Shawna is also a teaching artist and program coordinator with Kansas City Young Audiences and a peer educator with the Dramatic Health Education Project. She would like to thank her family and friends for their love and support, the incredible cast and crew of Lyssie J. and you for coming to see this romp of a show! Inspire.Entertain.Educate.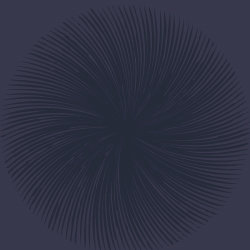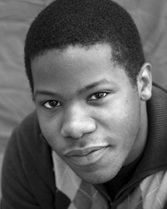 Josh Atkins (Josh)

is happy to be returning for his second production with Egads! after being in Godspell this spring. His recent credits include: A Chorus Line, White Christmas, Hairspray, and Wizard of Oz at The Crown Uptown Dinner Theatre in Wichita. For the past 3 years, he's been "crazy busy" teaching dance with The Kansas Dance Academy teaching Hip hop, Jazz, and Tap. "I want to thank Steven for giving me this fantastic opportunity to be a part of this fantastic show and for the opportunity to perform with this fantastic cast. Lastly, I want to thank my family for always being supportive and always being there for me! Enjoy the show, thanks for coming!"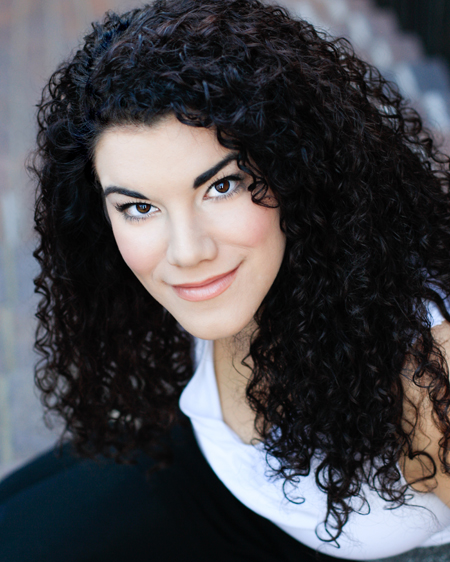 Katelyn Baron (Cleonice)
is delighted to be making her Egads! debut in this production! A recent graduate of the Musical Theatre program at Oklahoma City University, Katelyn appeared in Violet (Violet), South Pacific (Bloody Mary), Savitri, Inherit the Wind, Dialogues of the Carmelites, and the Oklahoma premiere of Leonard Bernstein's Mass. Local credits include The Death of Cupid: A Whiskey Musical at The Living Room and Once Upon a Mattress at Coterie Theatre. Other favorite roles include Yonah in Children of Eden, Nettie in Carousel, Nora in A Doll's House, and The White Witch in The Lion, The Witch, and the Wardrobe. Katelyn would like to thank Steven, Barbara, Tiffany, and the entire cast and crew for their unparalleled level of dedication, her parents and friends for their love and constant encouragement, and her Abba father for literally everything. www.katelynbaron.com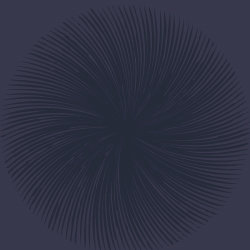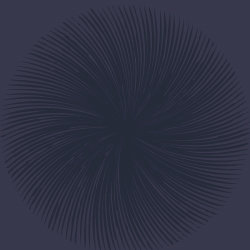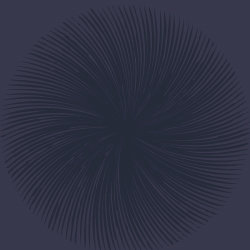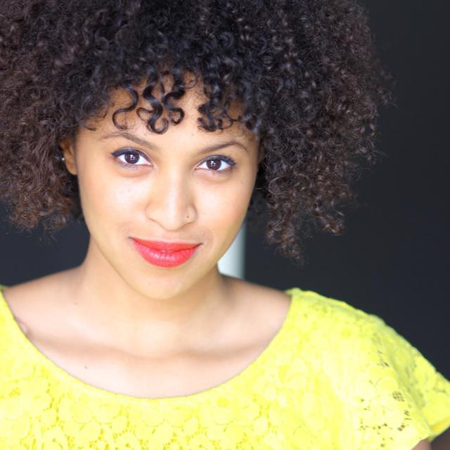 Teal Holliday (Hetaira)
is thrilled to be making her Egads! debut. Recent stage work includes The Wiz at The Coterie, Ragtime with Metropolitan Ensemble Theatre, The Canticle for Cleveland Public Theatre, and A Funny Thing Happened on the Way to the Forum with Metropolitan Ensemble Theatre. You can look forward to seeing Teal this summer in Sing Sing Sing and Where the Hell's the Bridesmaid?! as apart of the Kansas City Fringe Festival. Teal is an Equity Membership Candidate and is represented by Talent Unlimited Inc. She sends love to her friends and family for their endless support and is thankful to Steven for allowing her this wonderful opportunity.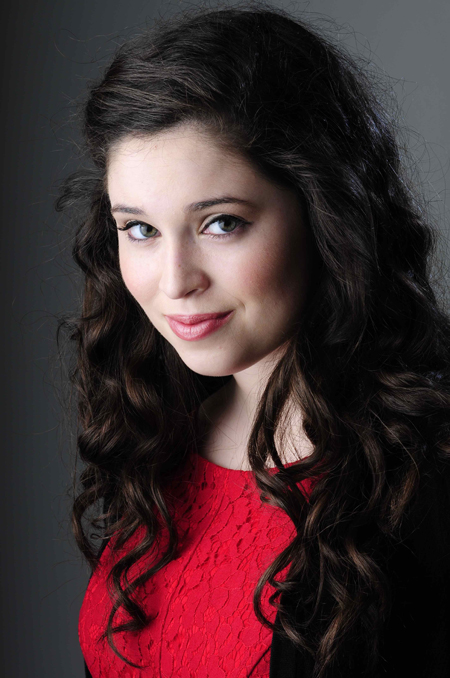 Daria LeGrand (Robin)
attends Pace University in New York City, pursuing a BFA in Musical Theatre. Favorite performances include Helen Keller in The Miracle Worker (Denver Center), Lavinia in Titus Andronicus, Cupid in The Death of Cupid (The Living Room), Louise in Carousel (The Living Room/KC Rep), Victoria Martin in Victoria Martin: Math Team Queen (Coterie Theatre at KC Fringe), and Spring Awakening (Coterie Theatre). Many thanks to friends and family for their constant love and support! Go Athens!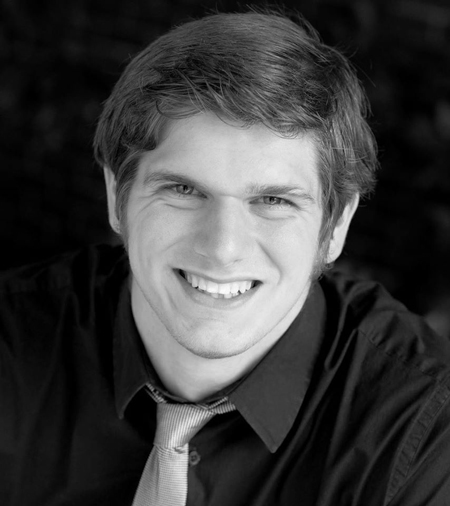 P.T Mahoney (Mick)
is so excited to be in his first show at Egads! Theatre. He has been seen recently in Northwest Missouri State University's production of Urinetown as Caldwell B. Cladwell, First Lady? at the Fishtank as Blaire, and in the MET's Script-in-Hand production of Damn Yankees; reprising the role of Joe Hardy from his previous production at TTIP. P.T. plans on attending Oklahoma City University in the fall to study Musical Theatre. He would like to thank his loving family and of course, Christ for making this all possible. 1 Cor. 9:24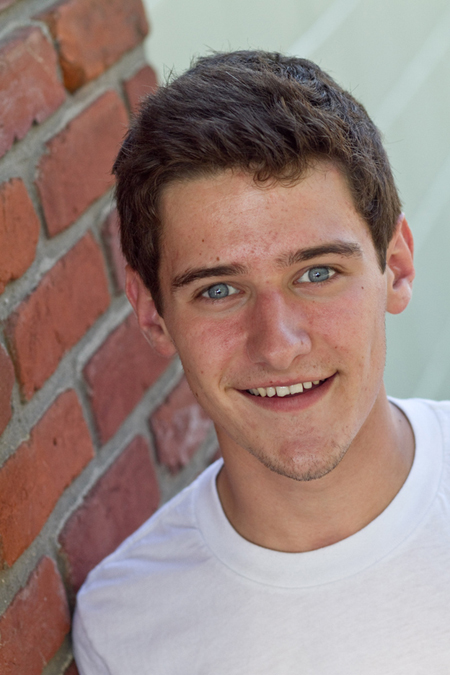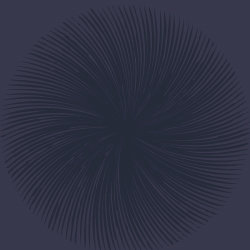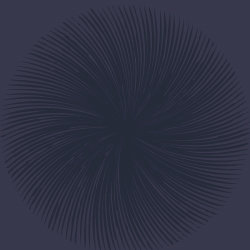 Matthew Lindblom (Cinesias)
is very thankful to play in such a unique space for his EGADS! Theatre Company debut. Local and regional credits include Red Badge Variations (The Coterie Theatre), Journey's End (Kansas City Actor's Theatre), Holes (Indiana Repertory Theatre), Winnie-the-Pooh (Lilly Theatre). Up next, Matthew will be playing on the City Stage in the rotating rep production of Hamlet and Rosencrantz and Guildenstern are Dead, with the Kansas City Actor's Theatre. A huge thank you to Steven Eubank and the entire EGADS! crew for keeping the faith.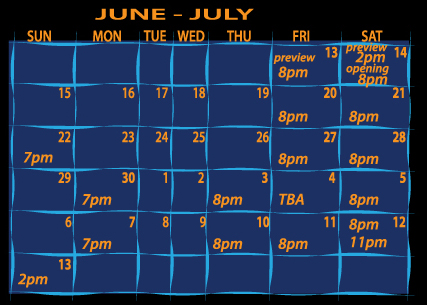 All performances are at the
Off Center Theatre
in Crown Center (3rd level) - 2450 Grand - Kansas City, Missouri.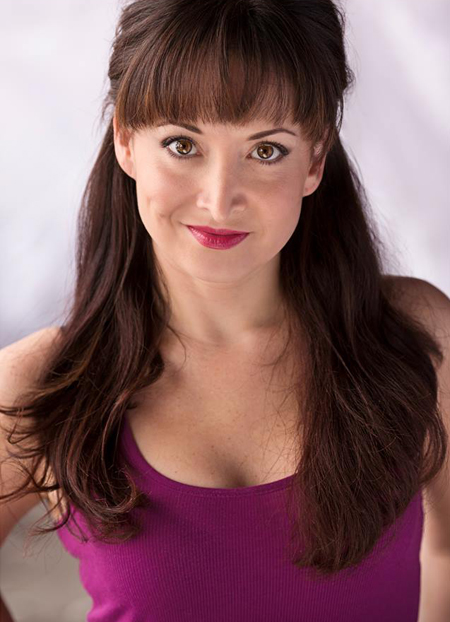 Mandy Morris (Lysistrata Jones)
is so honored to be asked back to EGADS! after just recently moving to Los Angeles with the love of her life. She has been performing in the KC area for many years, as well as singing and dancing her way around the world on Princess and Celebrity Cruise Lines. Her most recent credit was Rosemary Pilkington in How to Succeed…(MET), Janet in The Rocky Horror Show (Egads!), Deanie the roller skating cannibal in Slashdance (Coterie at Night), Amber Von Tussle in Hairspray, Marcy Park in Spelling Bee, and Mrs. Potiphar in Joseph (New Theatre Restaurant), Cabaret and Christmas Carol (KC Rep), and various other venues. Thank you for supporting live theater and please enjoy the show! GO TEAM!!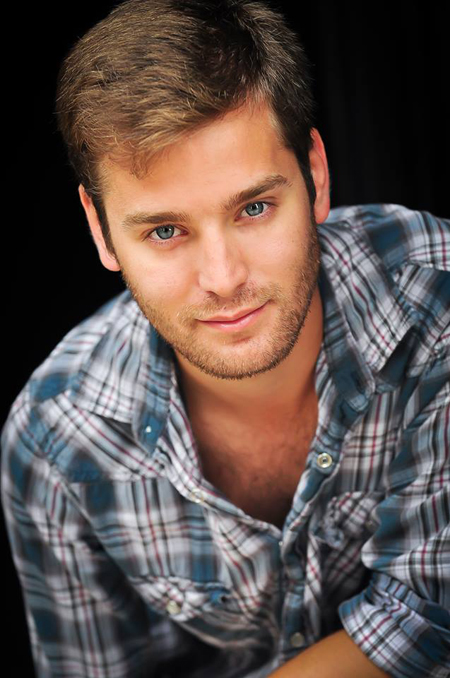 Phil Newman (Xander)
is thrilled to be back in Kansas City, MO to do Lyssie J for the Summer after having moved to Los Angeles, CA at the beginning of the year. He returns to Egads! after performing in Zombie Prom for them a couple years ago. You may have recently seen Phil around town as J. Pierrpont Finch in How to Succeed in Business Without Really Trying at the MET. Other credits include: Good People (Unicorn Theatre/KCAT); The Musical Adventures of Flat Stanley (Kaufmann Center/Starlight Children's Theatre); Lend Me a Tenor, Hairspray, Joseph and the Amazing… (New Theatre Restaurant); The Presidents! School Tour (Coterie Theatre); Death of Cupid, Dog Sees God, Outta Beer Outta Space (The Living Room Theatre); Diary of a Worm…, Pinocchio Commedia, Go Dog Go (Theatre for Young America); Kiss Me, Kate (MTH); The Wedding Singer, Lend Me a Tenor (Timber Lake Playhouse, IL). He would like to thank his friends and family for their undying love and support.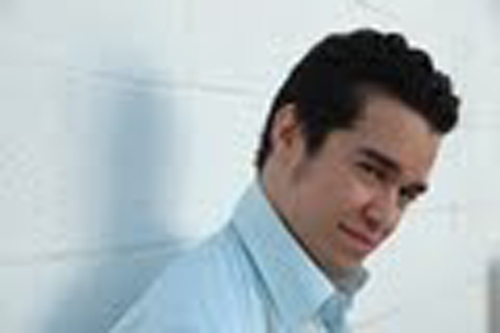 Francisco Javier Villegas ('Uardo)
couldn't be more happy to be back with EgadsTheater! He had such an amazing time playing Raoul in Eating Raoul, Francisco has been chomping at the bit to work with the Eubank's and choreographer Tiffany Powell again. He hopes you have as much fun viewing the performance as he had everyday with this cast and crew that has MUCHO talento. Senior Villegas just got done wrapping up his third Coterie Theater show of the season School House Rock. Before that was The Wiz and the world premier of Red Badge Variations last fall. Sprinkled in-between were performances as Sonny for a KCKCC production of In the Heights and the role Pancho in Night of the Iguana by Tennessee Williams at the MET here in Kansas City. Up next for Francisco will be Hands on a Hard Body the musical at the Unicorn Theater. He'd also like you to remember to "Go fast, take chances."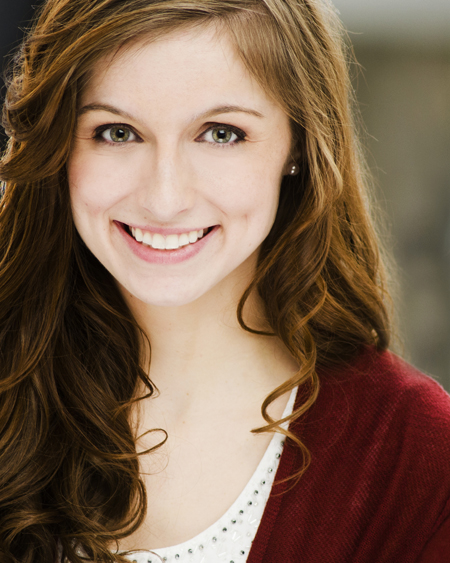 Erin Huffman (Female U/S)
is thrilled to be working with Egads! Theatre for a second summer. Erin was last seen with Egads! in two performances of The Rocky Horror Show understudying Trixie/Magenta. Erin has just received her degree in Musical Theatre at the University of Northern Colorado. Past credits include A Chorus Line (Diana,) Legally Blonde (Pilar,) Urinetown (Little Sally,) Almost, Maine (Gayle/Sandrine,) Footloose (Wendy Jo,) and Nine (Carla.) Thanks to her parents, three lovely sisters, friends, the Eubanks, and this amazing cast and crew!

Book by Douglas Carter Beane
Music and Lyrics by Lewis Flinn