Various Cuts from the recent "Tell Me On A Sunday" by Andrew Lloyd Webber, featuring Shelby Floyd.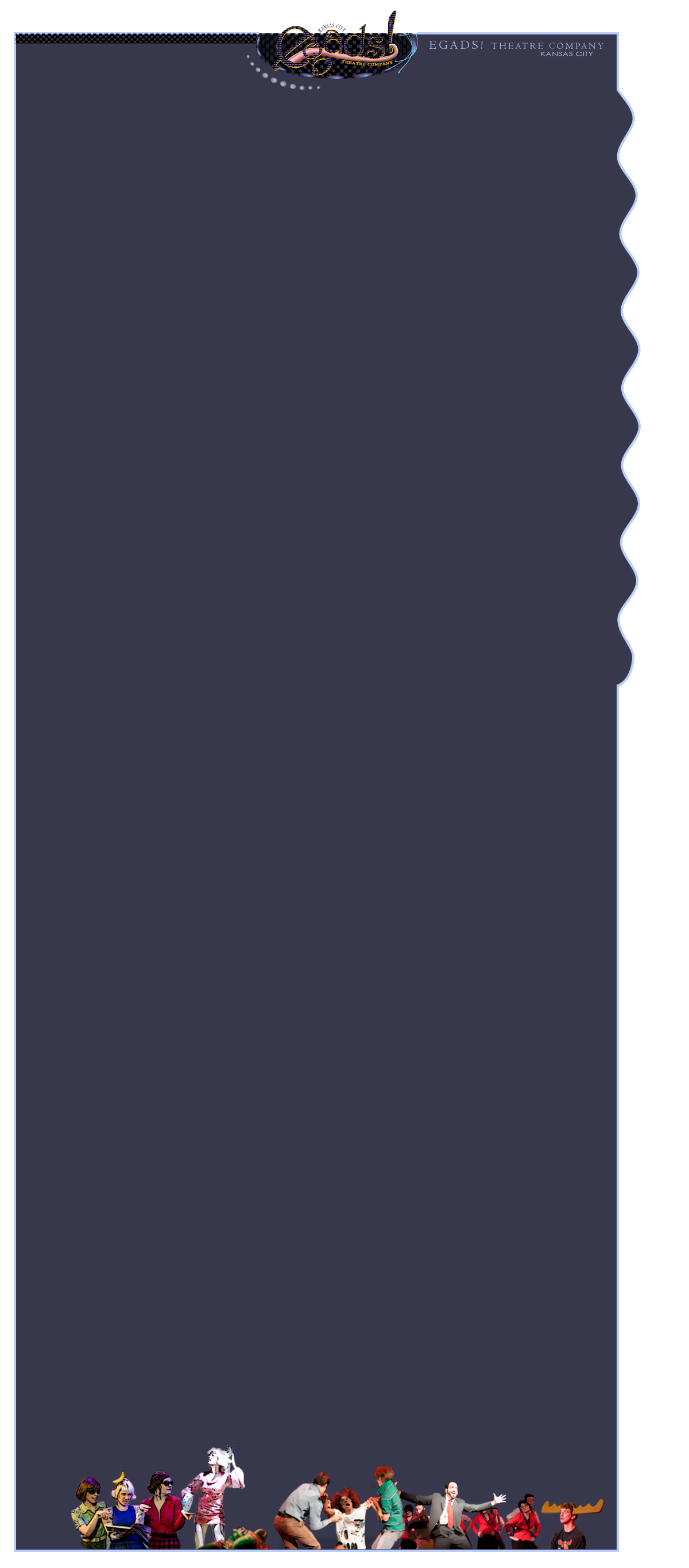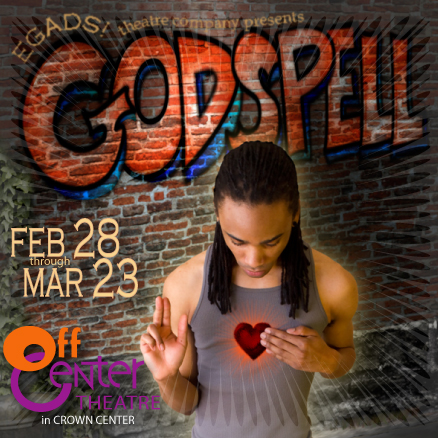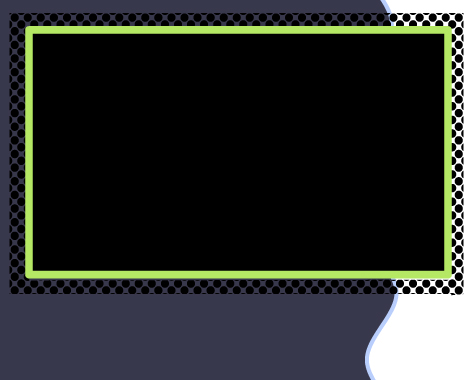 GODSPELL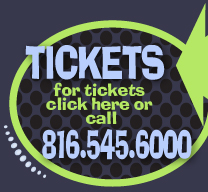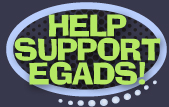 A mega-hit on Broadway, Off-Broadway, and around the world, GODSPELL was radiantly revisited and revived in 2012 by its composer, Stephen Schwartz. Called a "joyous romp", this all-age appropriate musical is based on the Gospel According to St. Matthew and features a sparkling score that boasts a string of well-loved songs, led by the international hit, "Day By Day."
The parables of Jesus come to life drawing from various theatrical traditions such as: clowning, pantomime, charades, acrobatics and vaudeville. GODSPELL is a groundbreaking and unique reflection on the life of Jesus, with a message of kindness, tolerance, love and community.
MEET THE CAST

---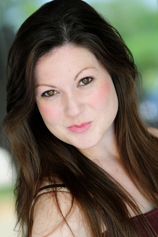 Chelsea Anglemyer (Chelsea)
couldn't be more thrilled to be returning to Egads! for her third production! Other Egads! shows include Zombie Prom (Ginger), and Carrie: The Musical (Carrie). SInce graduating Summa Cum Laude from Missouri State University, Chelsea has been seen in Spelling Bee (Tent Theatre), Juke Box and Bobby Socks (Chestnut Fine Arts), Miss Saigon (Western Playhouse), and The 12 Plays Of Christmas (The Fishtank Performance Studio). Most recently, she had the opportunity to work with Broadway choreographer, Jamie Guan, for M Butterfly (Metropolitan Ensemble Theatre). HUGE thanks to the Eubanks! Much love to my supportive family- they make pursuing my dream possible!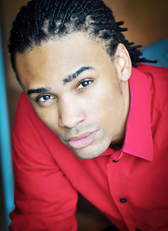 Matthew A. King (Jesus)
, a native of Kansas City, is beyond grateful to be sharing the stage with such an amazing group of performers. This is Matthew's debut with Egads! Theatre and he is honored to be a part of this beautiful piece filled with love and community. Local credits include: Ain't Misbehavin', Spinning Tree Theatre; The Death of Cupid, The Living Room Theatre; Once Upon a Mattress, The Coterie; Ragtime, Metropolitan Ensemble Theatre; Next to Normal, She & Her Prod; Rent, The Barn Players; Seussical & You're A Good Man Charlie Brown, Theatre in the Park. Much love to his supportive family and encouraging friends for the past few years, as well as Steven Eubank and the Egads! team. Matthew is a proud AEA candidate. "Good works are links that form a chain of love." - M.T.
"a joyous romp"
- WALL STREET JOURNAL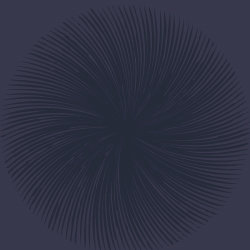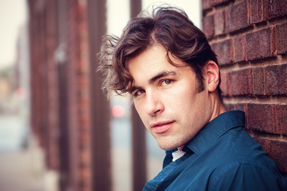 Samn Wright (Judas)
happily returns to Egads! after his turn as Frank N. Furter in last summer's Rocky Horror Show. Long-time Egads! fans may recognize him from Evil Dead the Musical or Rocky & Bullwinkle Horror Picture Show. Over that last decade, Samn has appeared at The Coterie, Metropolitan Ensemble Theatre, Musical Theater Heritage, Journeyman, The Living Room, and The Unicorn. He has also popped up at local bars and clubs with his original zombie rock opera, The SlaughterHouse Opera. Don't ask what his favorite roles have been; he'll force you to read a 17-page Hamlet essay.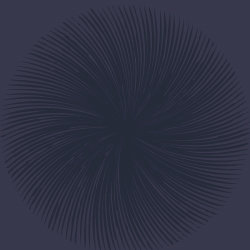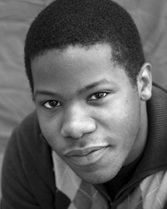 Josh Atkins (Josh)

As a newbie to the Kansas City area, I am very excited to make my Kansas City debut with the Egads! Theatre. Godspell has been a show that I've always wanted to be in, and I'm very excited to take this journey with this amazing cast of people. My recent credits include: Richie in A Chorus Line, White Christmas, Hairspray, Wizard of Oz, all taking place at The Crown Uptown Dinner Theatre in Wichita, also for the past 3 years I've been crazy busy teaching dance with The Kansas Dance Academy teaching Hip hop, Jazz, and Tap. I want to thank Steven for giving me this fantastic opportunity to be a part of this fantastic show, and for the opportunity to perform with this fantastic cast. Lastly, I want to thank my family for always being supportive and always being there for me! Enjoy the show, thanks for coming!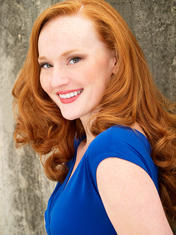 Sarah Morrissey (Sarah)
is elated to be making her Egads! debut with such a talented cast. From community theatre as a child, to Missouri State University where she received a BFA in Musical Theatre, to professional venues in Kansas City and Illinois, she is never happier than when involved in a production. Local credits include Evita and Sweeney Todd (Musical Theatre Heritage), and later this spring she will take the stage for Spinning Tree Theatre's production of A Little Night Music. Thanks to new hubby, Taylor, for always supporting her passion and dealing with the crazy!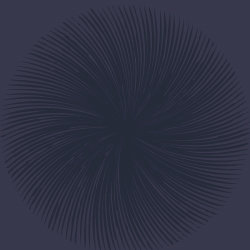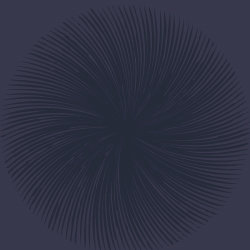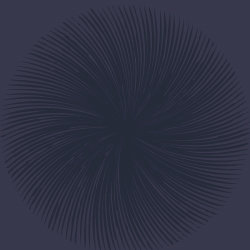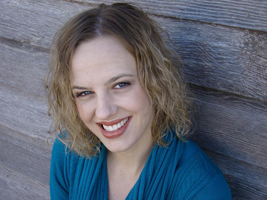 Stefanie Stevens (Stefanie)
is thrilled to be performing again with Egads! after playing Columbia in The Rocky Horror Show this summer. She was most recently seen in The 12 Plays of Christmas at the Fishtank and as Lola in Damn Yankees at TTIP. Look for Stefanie this May as Cathy in Flowers in the Wardrobe by Kevin King and this summer in Chitty Chitty Bang Bang at The Coterie. She is also choreographing Little Shop of Horrors at CTI. She would like to thank Mario for being her constant support and biggest fan. Praise God! "Every good and perfect gift is from above, coming down from the Father of the heavenly lights, who does not change like shifting shadows." James 1:17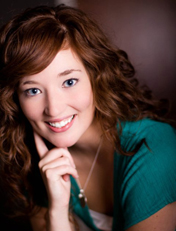 Kenna Marie Hall (Kenna)
has been in love with theater since her first performance as Sally Cratchit in A Christmas Carol, when she was eight. Some of her favorite roles since have been Smitty, How To Succeed (MET), Minnie Fay, Hello Dolly (MTH), Toffee, Zombie Prom (Egads!), Meg, Little Women (Millikin University), and Alais, The Lion in Winter, (The Missouri Theater.) In her spare time, if she ever has it, Miss Hall enjoys reading adventure novels and watching horror flicks and princess movies.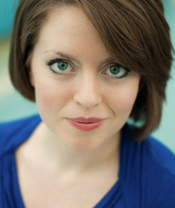 Kelsea Victoria McLean (Kelsea)
is hyped to finally be working with Steven and the rest of the Egads! crew! Favorite past regional credits include Betty Jean in Marvelous Wonderettes (Maples Repertory Theatre); The Detective in Clue: the Musical, Miss Tweed in Something's Afoot, Mary in Run For Your Wife (Great Plains Theatre); The Wife in Blood Wedding (Upstream Theatre); as well as recent roles in Kansas City theatres like The Living Room, The American Heartland Theatre, TYA, and others. Love to Coleman and Megs.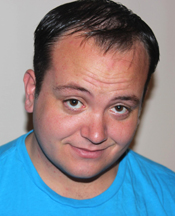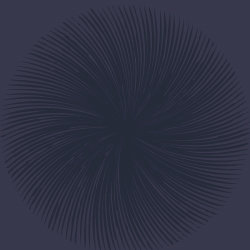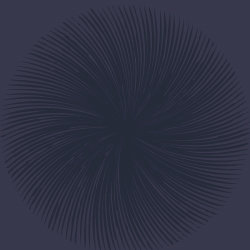 Ryan Hruza (Ryan)
is a recent transplant to the Kansas City area and is thrilled to be making his debut performance with EGADS! After graduating from the University of Nebraska at Kearney Ryan moved to Kansas City in September. Some of his favorite credits include, Doubt (Father Flynn), A Bright New Boise (Will), Beauty and the Beast (LeFou), Oklahoma (Ali Hakim) and his most recent role in the MET's How to Succeed in Business (Toynbee). Ryan was a two time KCACTF finalist while in college and excited to see what the future holds for him in Kansas City. You can also see Ryan perform with the Kansas City Improv Company on a semi-regular basis and like him on Facebook. "If you're not on your own team, why would you expect anyone else to suit up with you?"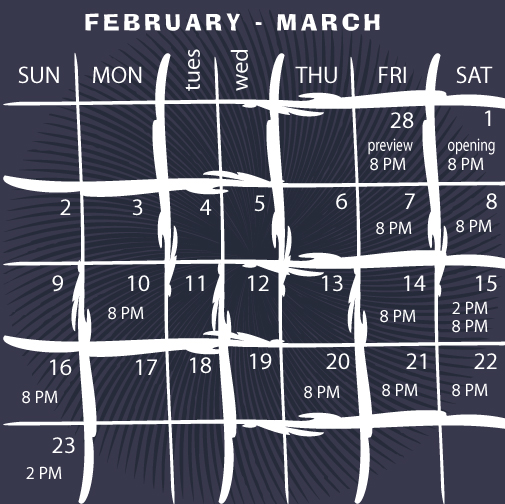 All performances are at the
Off Center Theatre
in Crown Center (3rd level) - 2450 Grand - Kansas City, Missouri.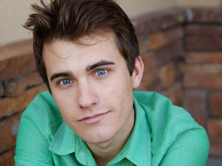 Christopher Carlson (Christopher)
is excited to be working with Egads once again! He was last seen as Tommy Ross in Egads' recent production of Carrie: The Musical. Previous credits include Beethoven in Dog Sees God, Jack in Into the Woods and Hunter in [title of show]. He'd also like to thank his mother and father for being great parents and awesome human beings!